Waqaar (Burning Sand ex Al Hanoof by Djelfor)
On 13rd April at Doha, Waqaar, by Burning Sand out of Al Hanoof (Manganate), gets the first victory of his career. The four-year-old colt won a one mile Purebred Arabian Maiden Plate.
Watch the video of the race here
The four-year-old filly Samaa, by Majd Al Arab out of Noorah (Djelfor), gets the first place in the next race, a one mile Purebred Arabian Conditions event.
Both are born and bred at Haras du Grand Courgeon and are owned by Sheikh Abdullah bin Khalifa Al Thani. They are trained by Alban de Mieulle and both were ridden by jockey Jean-Baptiste Hamel.
Watch the video of the race here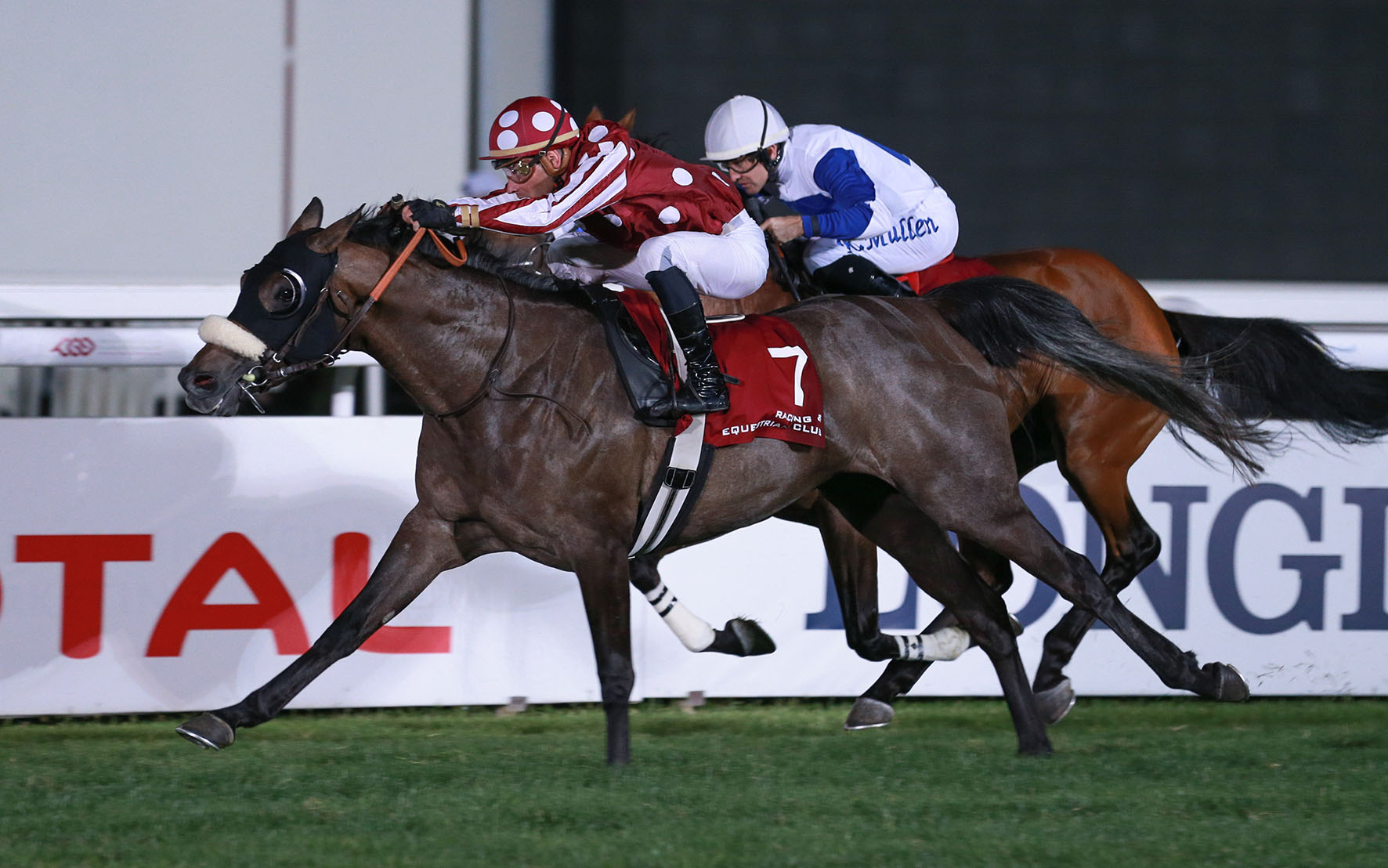 Samaa (Majd Al Arab ex Noorah by Manganate)