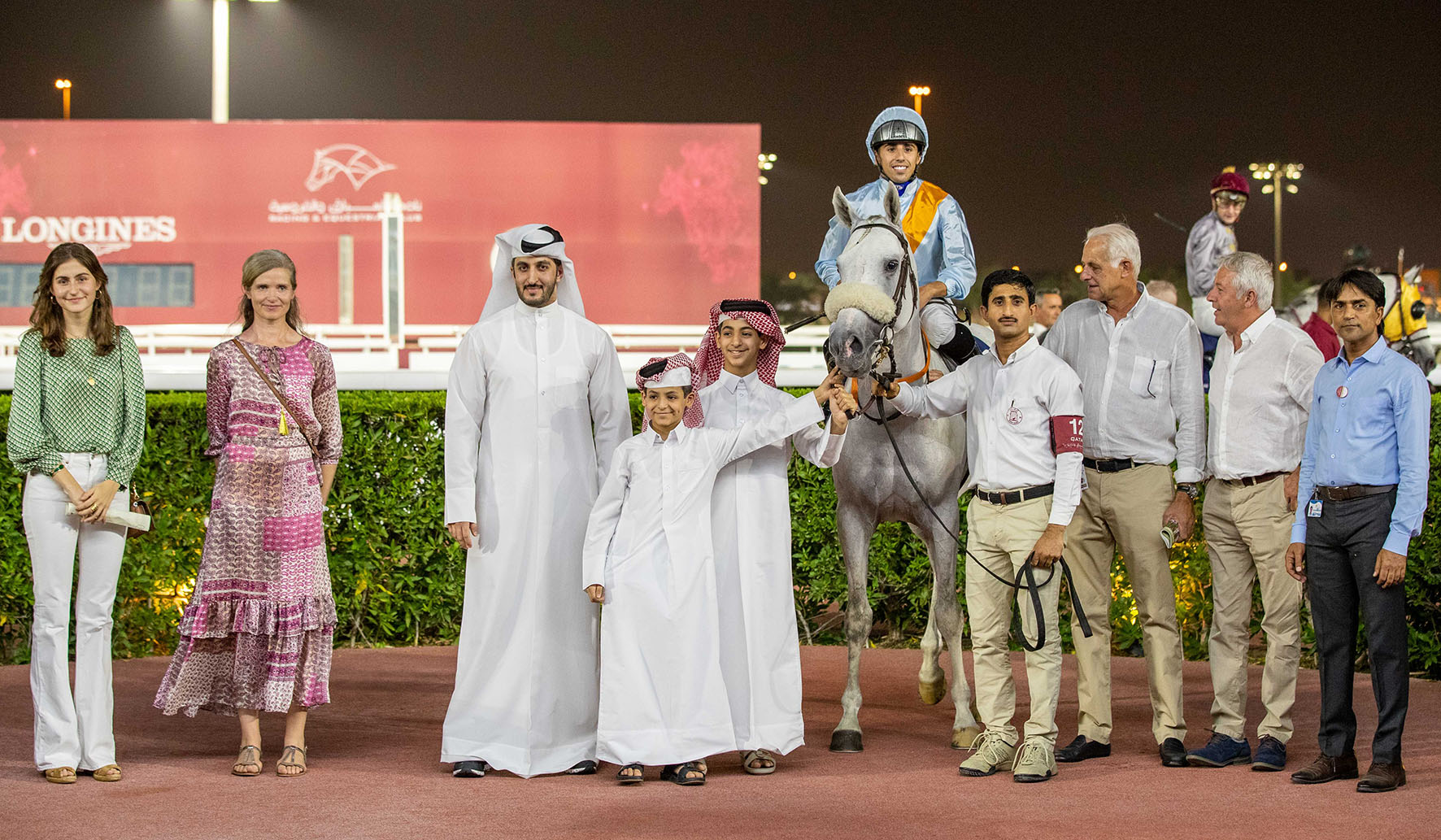 On 5 May at Doha racecourse, two brothers fighted for the victory in the last Purebred Arabian race of the Qatari racing season: the 1600m Al Utouriya Cup. Both were born and bred at the Grand Courgeon Stud and both are trained by Alban de Mieulle.
The winner, Quepos by Al Tair out of Bonnett (Burning Sand) is owned by Noora Racing Ltd and was riden by Soufiane Saadi, while the runner-up Bin Al Tair by Al Tair out of Alyzea (Munjiz) is owned by Umm Qarn and jockey Carlos Henrique was in the saddle.
Their sire, Al Tair is standing at the Haras de Gelos and frozen semen is available at the Grand Courgeon Stud.
Photos: Juhaim/QREC