On 9th July, My First General by General out of Desirama (Darike), born and bred at Haras du Grand Courgeon, won the Listed PA Shadwell Arabian Stallions Stakes, a 2150 m race run at Duindigt racecourse in the Netherlands.
The four-year-old colt is owned by Mr Patrice Nicolet, is trained by Alban de Mieulle and jockey Jean-Baptiste Hamel led him to the win.
Winner at Doha in January 2017, My First General got his first European victory at Duindigt.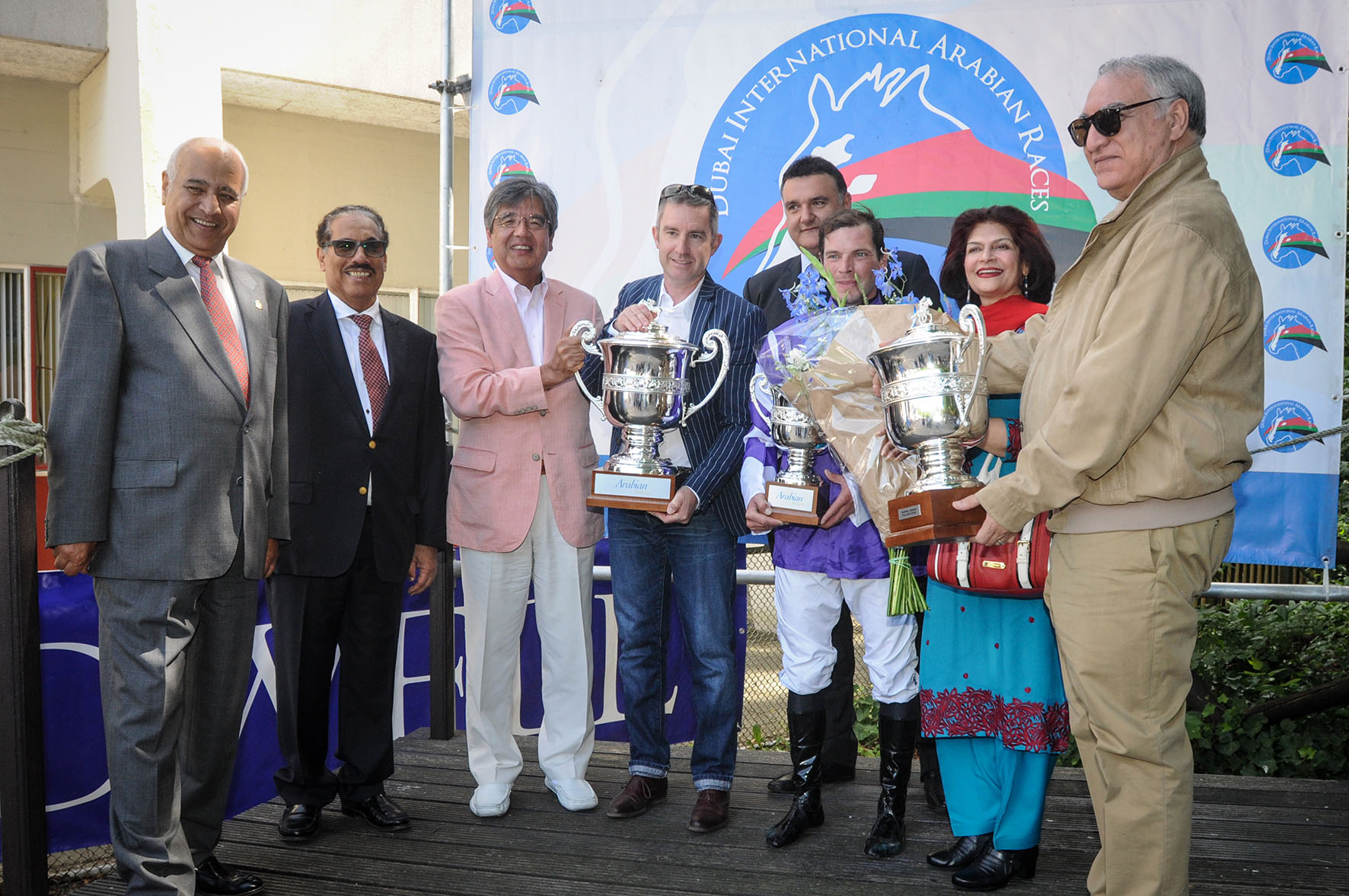 Photos Huybers.com