On 1st December, at Doha racecourse, the 4-y-o filly AMAL QA, by Nizam ex Ezaya, got her first win in a 1200 m race for purebred Arabian horses born and bred in Qatar.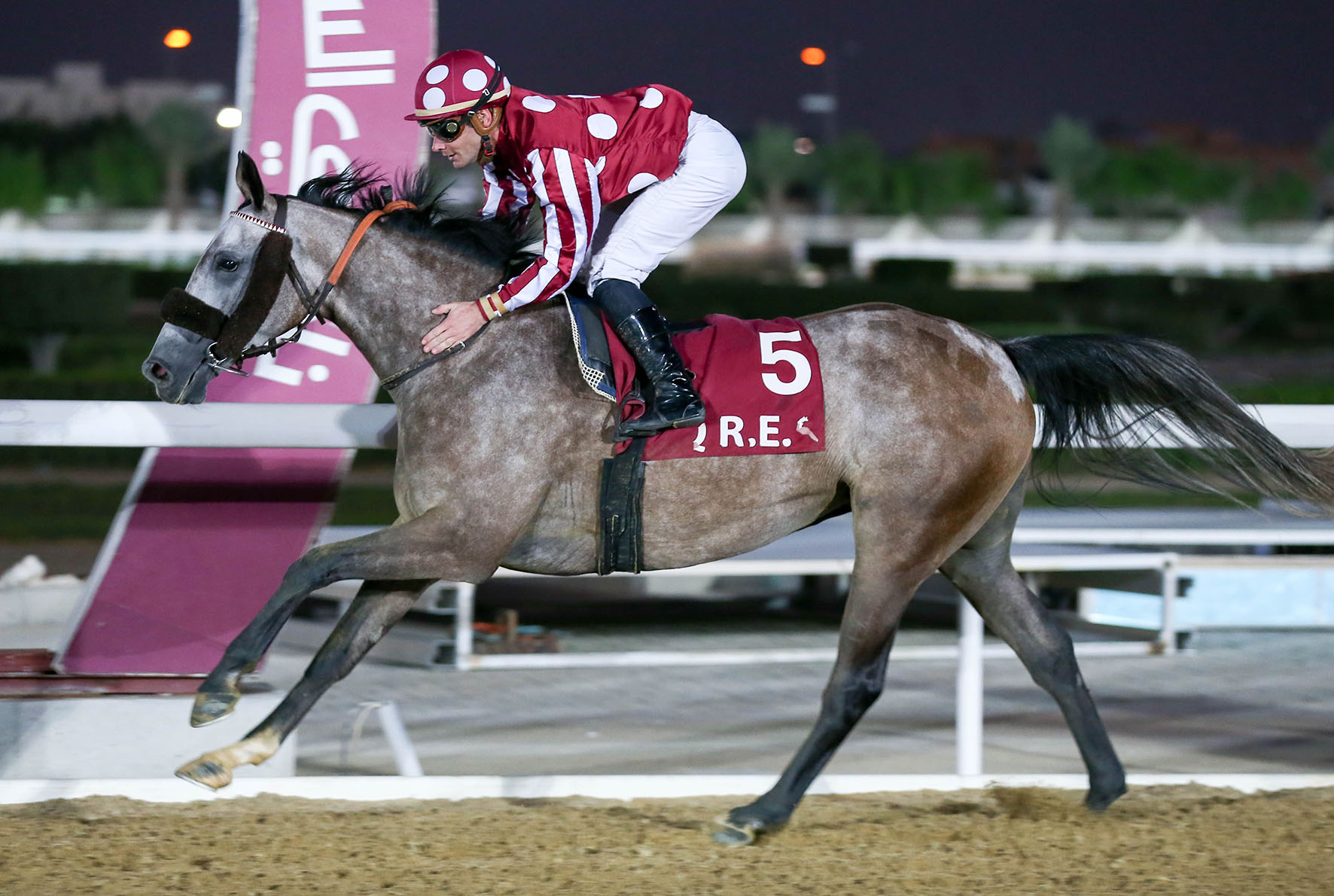 The 4-y-o filly MAGIE D'EAU FR won the next race, a 1800 m event open to imported purebred Arabian horses. It was also a first win for this Majd Al Arab's daughter, out of Damasquina, who is born and bred at Haras du Grand Courgeon.
Well done to jockey Jean-Baptiste Hamel who led this two fillies to victory and congratulations to trainer Alban de Mieulle.
Amal QA and Magie d'Eau FR are owned by Umm Qarn, the Sheikh Abdullah bin Khalifa Al Thani's stud farm.