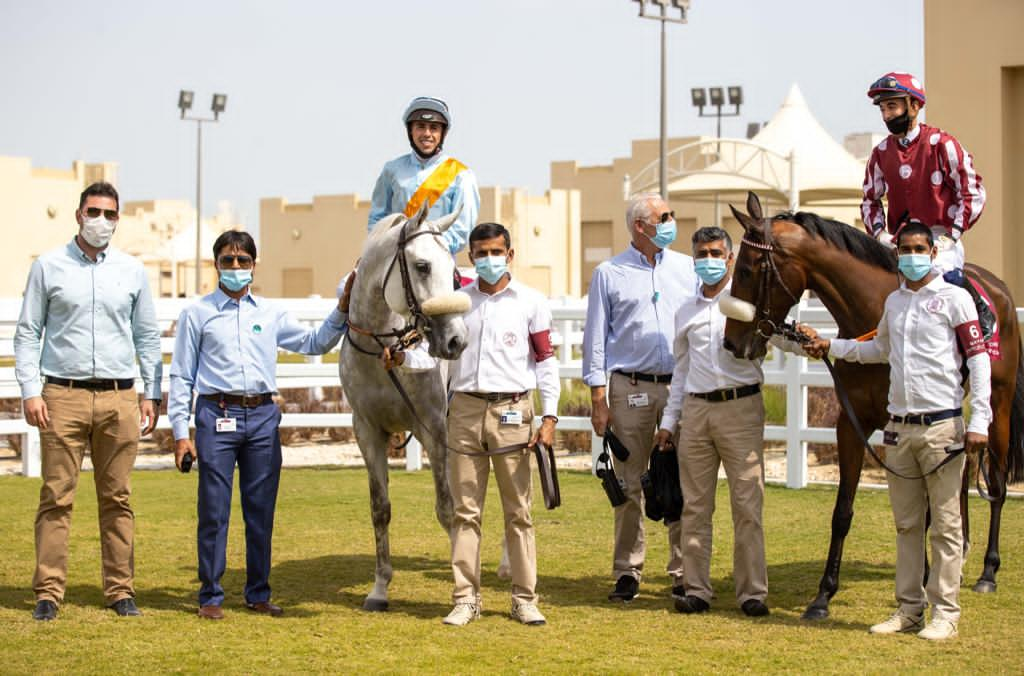 On 11 March at Al Uqda Racecourse, the homebred Quepos by Al Tair out of Bonnett (Burning Sand) won a 1400m Purebred Arabian Novice Plate for his owner Noora Racing Limited. Jockey Soufiane Saadi was in the saddle.
The runner-up is Hakida by TM Fred Texas out of Al Dahma (Amer), bred at the Grand Courgeon Stud for the SCEA du Haras de Victot and who carries the silks of Umm Qarn. Hakida was partenered to jockey Carlos Henrique.
Quepos and Hakida are trained by Alban de Mieulle.
Photos Juhaim / QREC