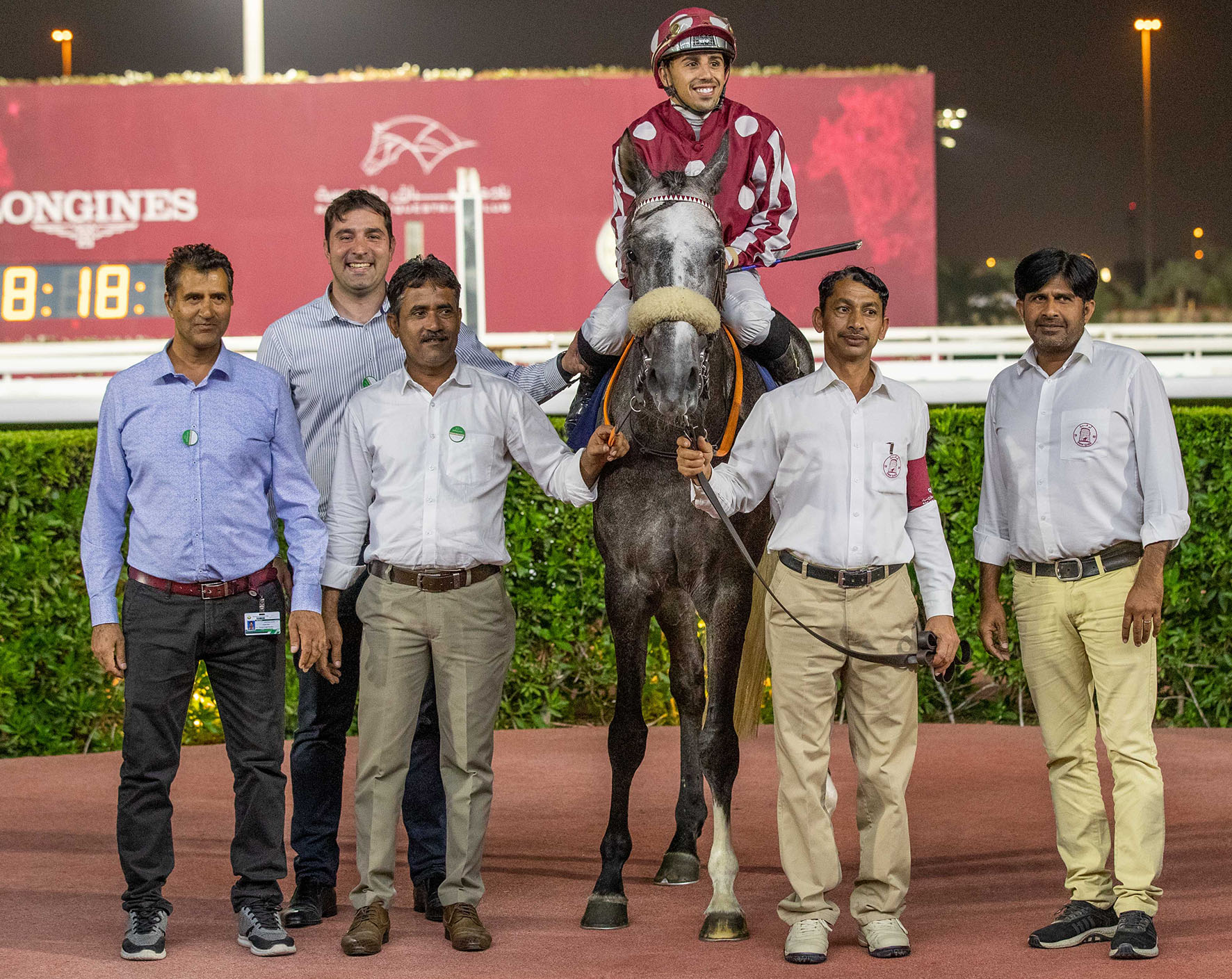 On 24 March at Doha, Bin Al Tair by Al Tair out of Alyzea (Munjiz) lifted a 1750m Purebred Arabian Weight for Age Plate. The five-year-old, trained by Alban de Mieulle, was followed by Bin General by General out of Noorah (Djelfor) and Meelad by Azadi out of Al Dahma (Amer). The three horses were born and bred at the Grand Courgeon Stud: the winner for the SCEA of the Haras de Victot and the two others for H.H. Sheikh Abdullah bin Khalifa Al Thani.
Bin Al Tair is owned by Umm Qarn, Bin General carries the silks Saoud Abdulla N S Al-Naemi and Meelad runs on the color of Nayef Batal Al-Otibi. Jockey Soufiane Saadi guided Bin Al Tair to his first success of the season.
The winner's sire, Al Tair, is standing at the Haras de Gelos.
Photos Juhaim/QREC