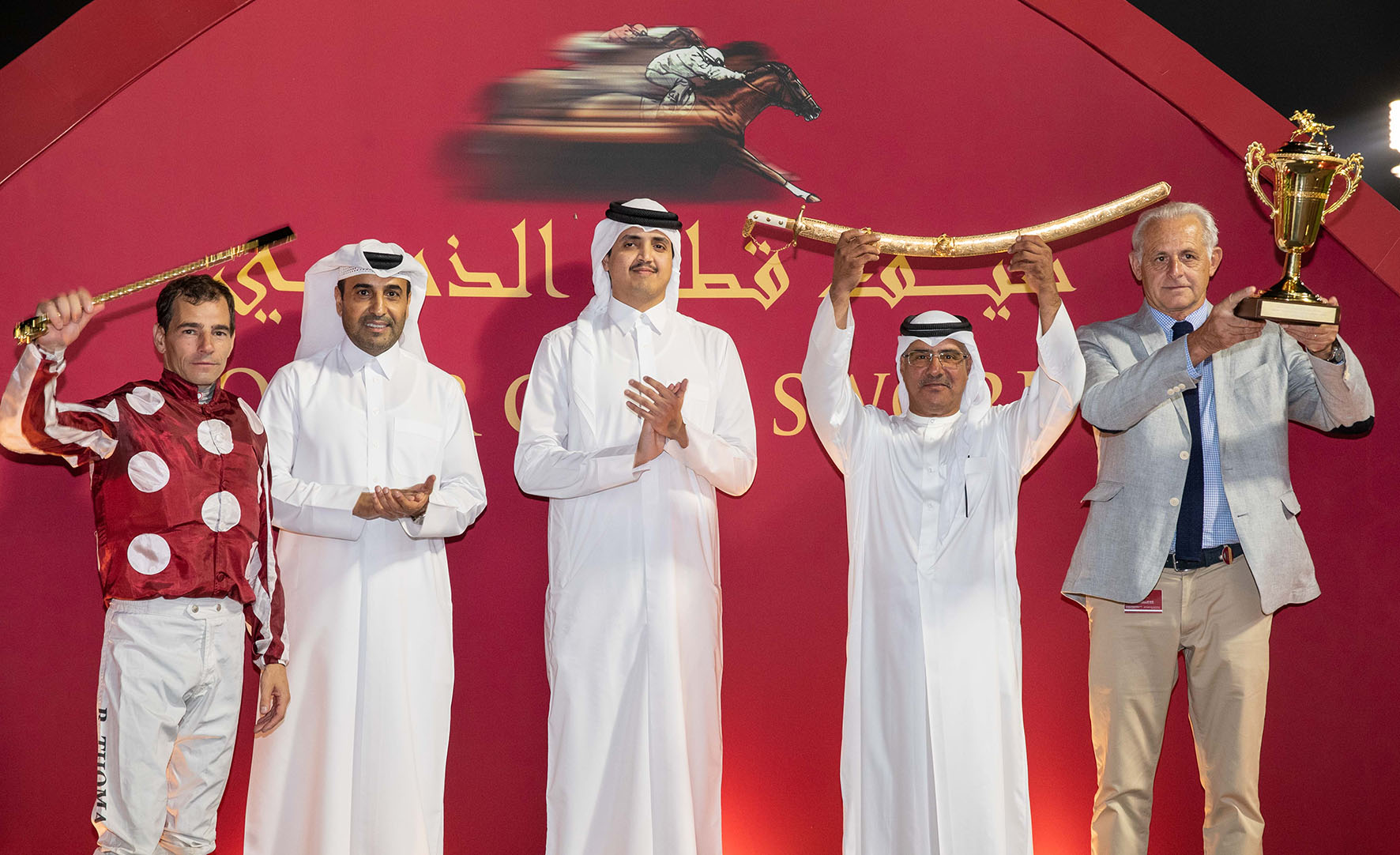 On 7 April at Doha racecourse the Umm Qarn owned Abbes by TM Fred Texas out of Raqiyah (Amer) won the last Group 1PA of the Qatari season, the 2000m Qatar Gold Word in front of Mwarid by Amer out of Al Nachmiya (Azadi). Jabalah by Al Mamun Monlau out of Kouthar (Nizam) is third.
The three Purebred Arabian were born and bred at the Grand Courgeon Stud: Abbes and Jabalah for the SCEA of the Haras de Victot and Mwarid for Al Shaqab Racing who also owns him, and all three are trained by Alban de Mieulle.
The winner was partnered by Ronan Thomas, Mwarid was ridden by Soufiane Saadi, while Carlos Henrique was in the saddle on Jabalah.
Congratulations to the Alban de Mieulle team.
Photos Juhaim/QREC