On 30 November, two 3-years-old fillies, owned by Umm Qarn, won at Doha racecourse.
For her first start, the Majd Al Arab's filly AFRA QA, out of Zabieb, won the Umm Salal Oaks Trial, a 1400 m event for 3-y-o fillies born and bred in Qatar.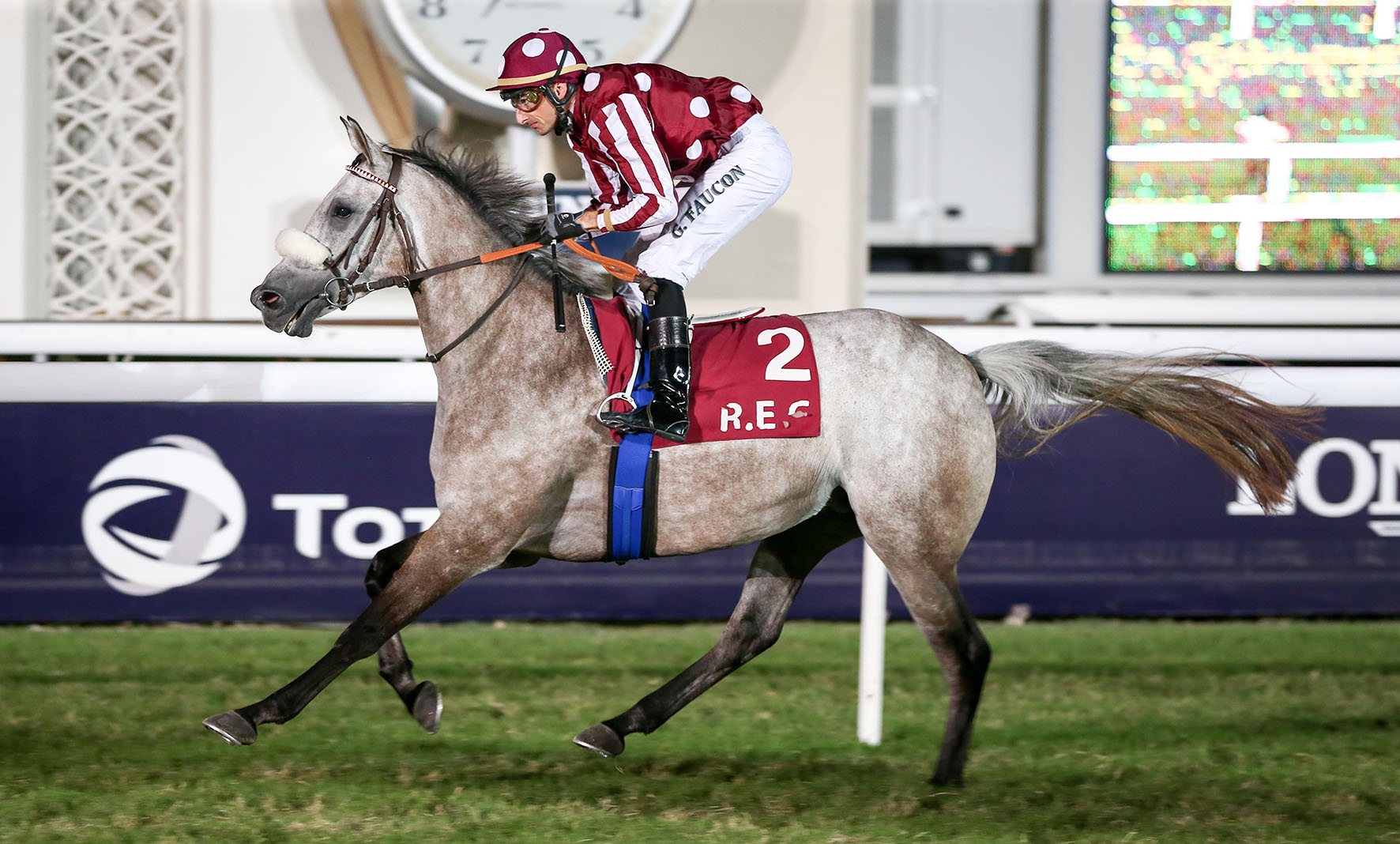 In the next race, a one mile event open to 3-years-old fillies born and bred outside Qatar, HUMAM FR by General and out of Babyleaune got the victory. HUMAM is born and bred at Haras du Grand Courgeon and this is her second win since she is arrived at Doha for 2016/2017 season.
Congratulations to jockey Gaëtan Faucon and trainer Alban de Mieulle.