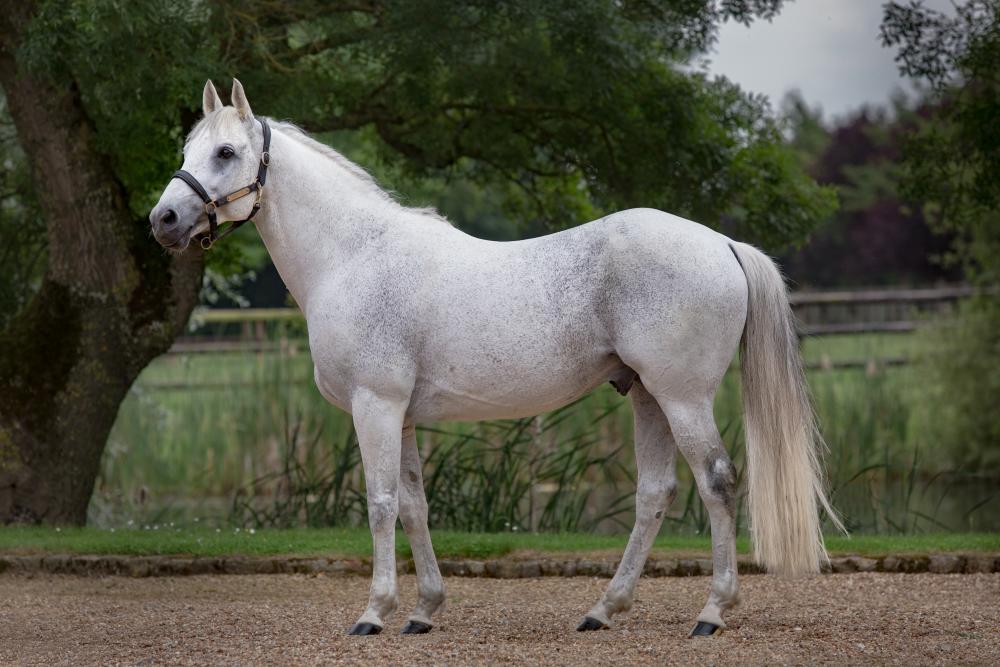 General by Amer out of Al Hanoof (Manganate), who was the first horse to record consecutive victories in the Group 1 PA Qatar Arabian World Cup, is one of the stallions that will go through the ring on Thursday, 30 September at the Saint-Cloud racecourse. The Purebred Arabian sale is jointly organised by Arqana and the AFAC.
A winner of 8 races in France, Qatar, Turkey and Germany, including three Group 1PA victories, as well as five second places at that level, General has been standing at the Grand Courgeon Stud since 2012.
The five-year-old mare Lady Princess out of Nacree Al Maury (Kesberoy) is without doubt his most successful off-spring. She has won seven races, including four Group 1 PA races (Al Rayyan Cup-Prix Kesberoy, Qatar Arabian Trophy des Pouliches, Qatar Arabian Trophy des Juments and the Qatar International Stakes) and also sports three second places to her name.
General's off-spring has been successful all over the world:
- RB Lam Tara, winner of 4 races in the United Arab Emirates, including two Group 3 PA races
- My First General out of Desirama (Darike), winner in Qatar and in Holland (Listed PA Shadwell Arabian Stallions Stakes) and runner-up of a Group 3 PA in Belgium,
- Al Ghashamiya out of Nefertarie (Mahabb), a winner in France and runner-up in Group PA races : Prix Razzia III (Gr.3PA) and Qatar Arabian Trophy des Pouliches (Gr.1PA),
- General Lady out of Rivale d'Enfer (Dormane), 6 victories in Poland and runner-up of the Group 1 PA Qatar Cup Prix Dragon,
- Ayman out of Basilic d'Elios (Elios de Carrere), 11 victories including the Group 3 PA DIAR Stockholm Arabian Cup in Sweden and the Group 2 PA Sheikh Zayed bin Sultan Al Nahyan Cup in Holland,
- Neef out of Sarahmina (Tornado de Syrah), two victories including the Group 3 PA Prix Cheri Bibi,
- Bin General out of Noorah (Nerva du Cassou), 3 victories and 5 times runner-up in Doha, including the Group 2 PA Qatar Derby and the Group 3 PA HH Sheikh Joaan bin Hamad Al Thani Trophy.
Download full pedigree of General
Photos Zuzanna Lupa