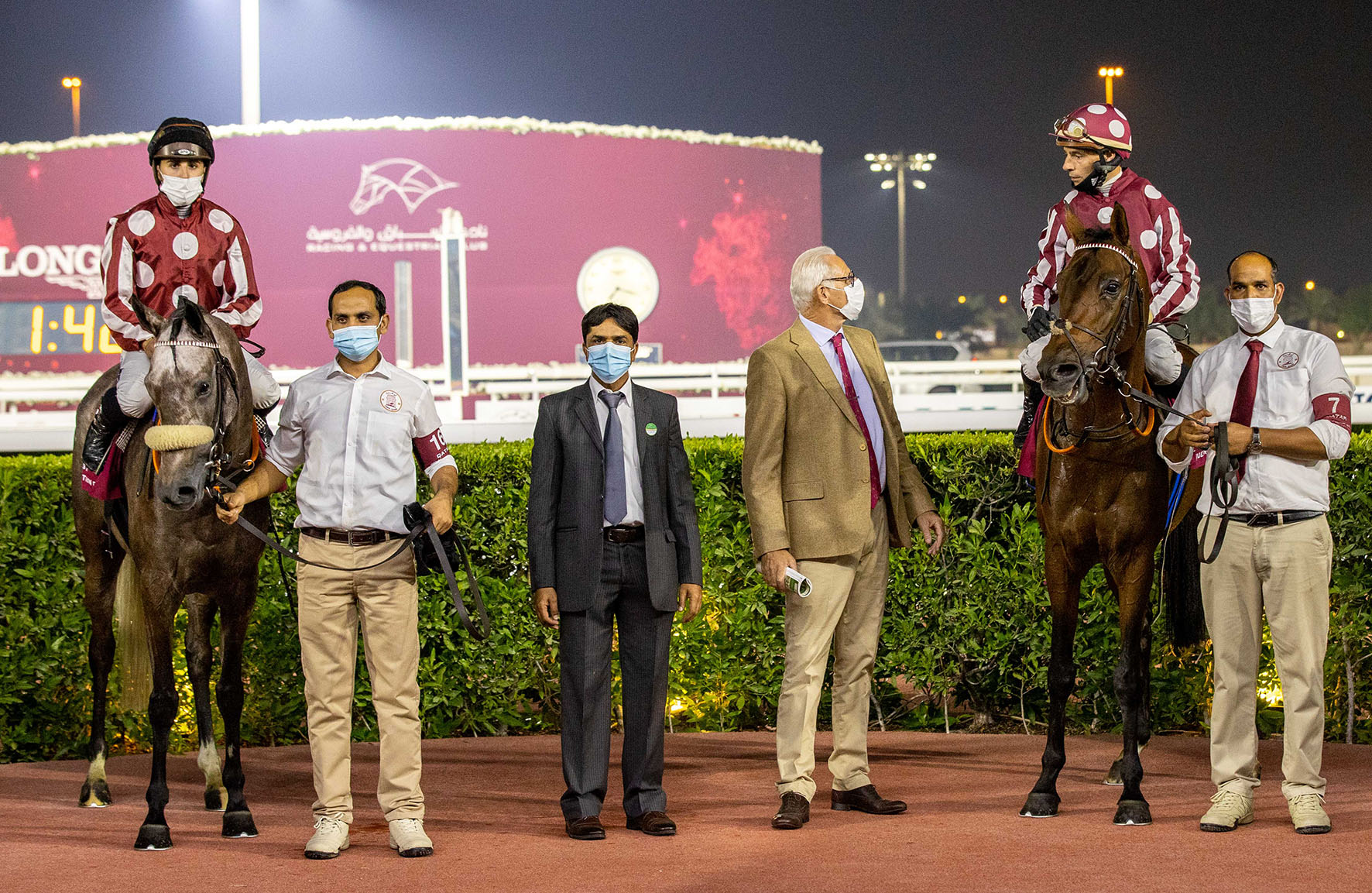 On 13 January, at Doha racecourse, the six-year-old Jabalah by Al Mamun Monlau out of Kouthar (Nizam) won the 1600m Group 2PA H.H. Sheikh Abdullah bin Khalifa Al Thani Cup a quarter length ahead his stable mate and half-sister Queenshala out of Al Ramtha (Amer).
Both were born and bred at the Grand Courgeon Stud for the SCEA of Haras de Victot and they run under the Umm Qarn colours. They are trained by Alban de Mieulle and jockey Ronan Thomas rode the winner and Soufiane Saadi was on Queenshala.
Their sire, Al Mamun Monlau is standing at the Grand Courgeon Stud.
Photos Juhaim/QREC