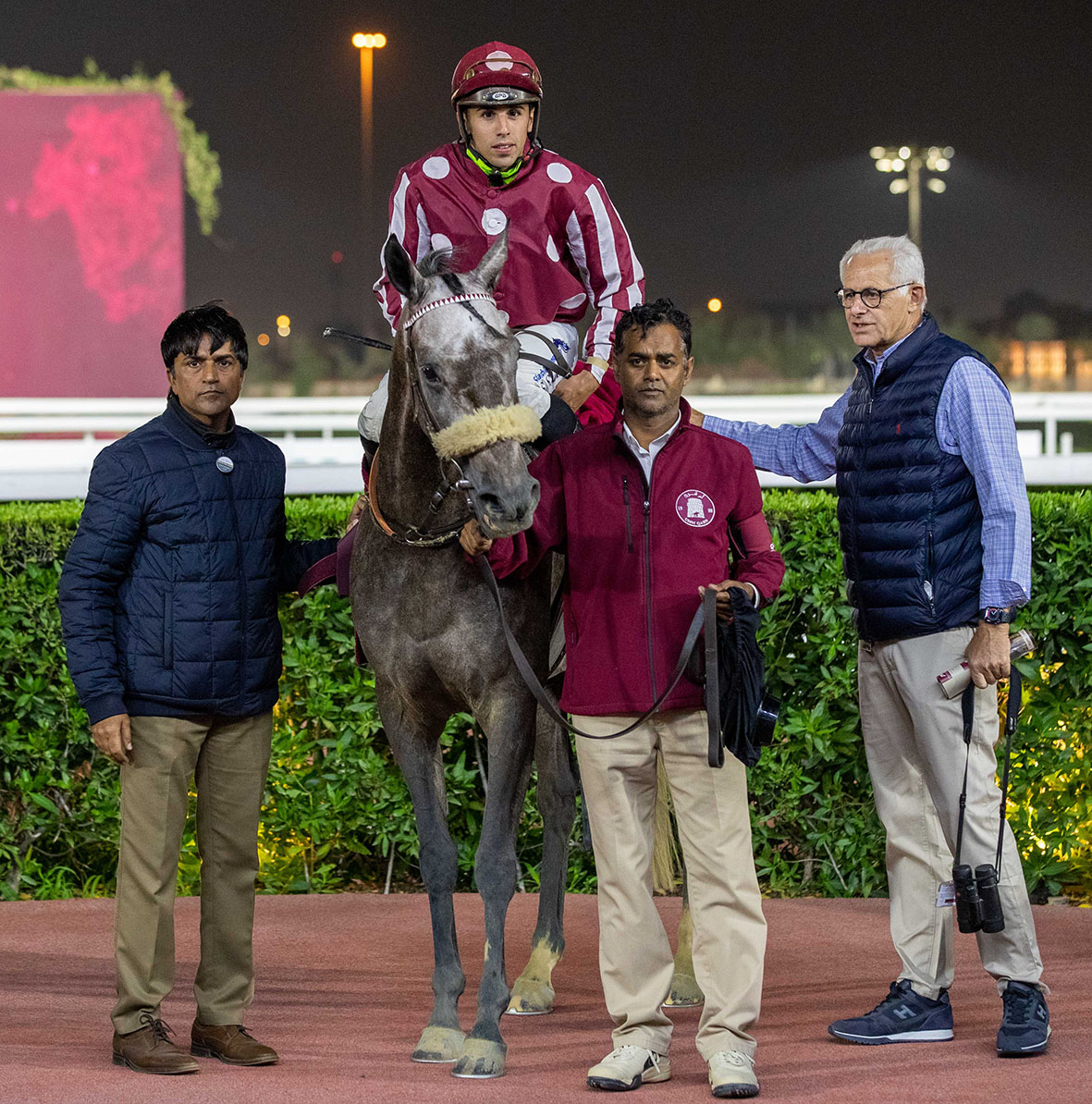 On 16 March at Doha, Queensha by Al Mamun Monlau out of Al Ramtha (Amer) lifted a 1900m Purebred Arabian Conditions race for fillies and mares, adding a fourth success to her 2021-2022 track record.
Bred at the Grand Courgeon Stud for the SCEA of the Haras de Victot, the five-year-old mare is owned par Umm Qarn and trained by Alban de Mieulle. Jockey Soufiane Saadi was in the saddle.
Her sire, Al Mamun Monlau is standing at the Grand Courgeon Stud.
Photo Juhaim/QREC