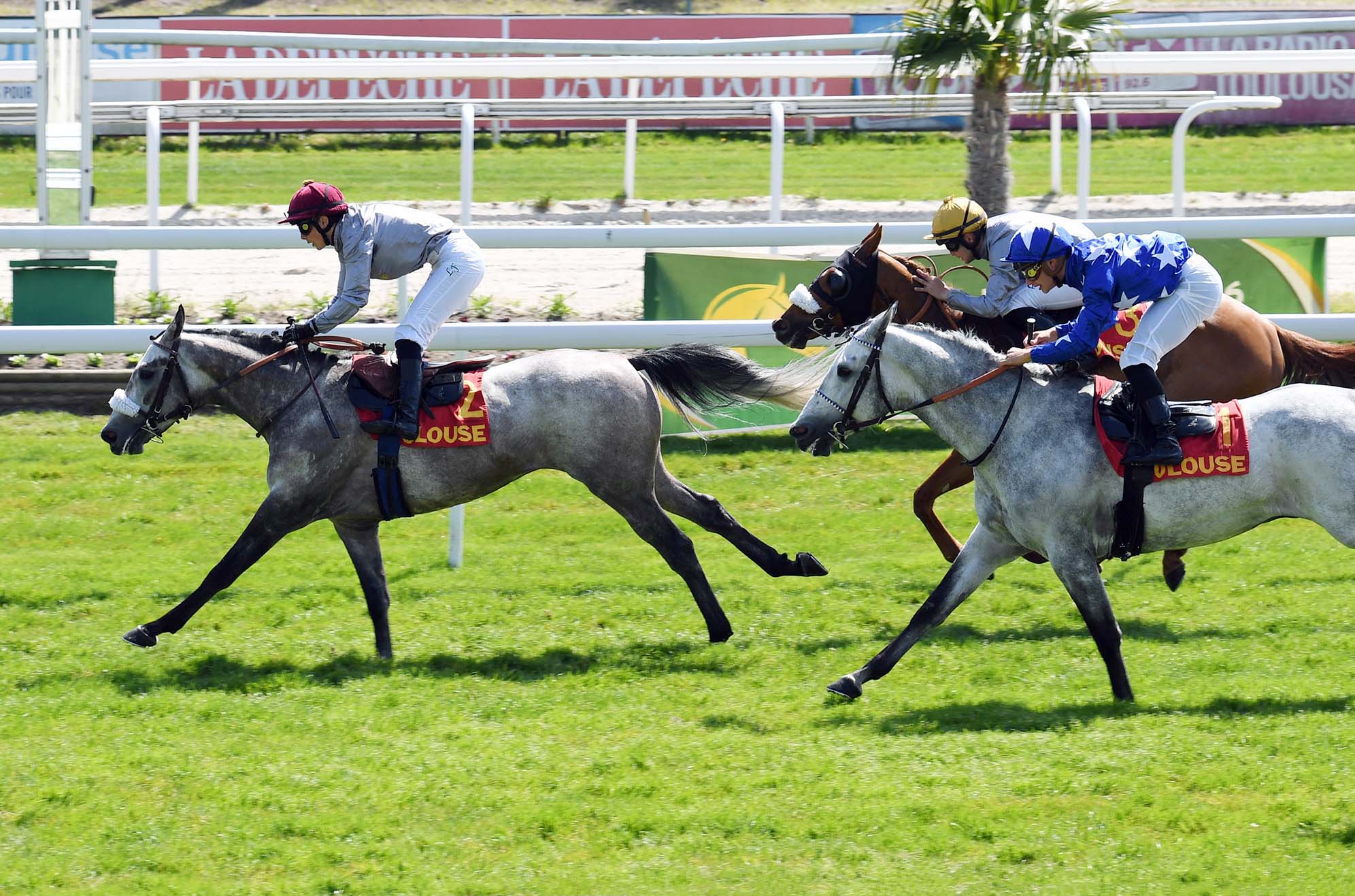 Several times placed, Hazzam by Al Mamun Monlau out of Fidwah (Amer) got his first success on 16 April at Toulouse racecourse when he lifted the 1600m Prix Kriss II-Wathba Stallions Cup.
Born and bred at the Grand Courgeon Stud for Al Shaqab Racing who owns him, the five-year-old is trained by Thomas Fourcy and jockey Laurie Foulard guided him to the victory.
His sire, Al Mamun Monlau, is standing at the Grand Courgeon Stud.
Photo Robert Polin